Wedding Wine. Your Style. Your Quantities. Your Budget.

It is largely agreed that high quality alcohol offered at an event as special as a wedding, never goes unappreciated, always adding to the joy of the occasion.
Book your FREE 30 min. wedding wine chat now!
Have a consultation with me, Amelia Birch (aka Your Personal Sommelier), and we can discuss all things wine for your upcoming wedding.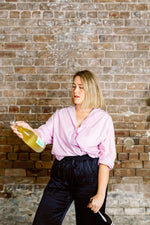 Cocktails.
Thinking about adding a cocktail (or two) to your beverage package? Yes, we can!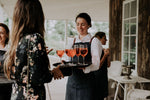 What our couples have to say...
0

Amelia is super knowledgeable and makes the whole tasting really fun. She expertly tailored the wines to our own tastes, but also guided us to some hidden gems that we ended up loving that we never would have chosen on our own. Loved how many boutique Australian wineries were represented too.

Yani + Kim

0

Just wanted to send you a quick note of thanks for organizing our drinks on our wedding night. We received so many compliments on the red wine selection and also Henry Clive got many compliments for their totally awesome cocktails. Thanks for all your help in bringing the drinks to life.

Alexis + Mitchell

0

Amelia has been so great to work with in the lead up to our wedding. She is so friendly, great for a chat and super knowledgeable which really helped guide us through the decision making process, which can sometimes be overwhelming.

Renee + Brenton
Tower of fizz.
Becoming more and more popular, these towers add such an exciting vibe to your post-ceremony drinkie-poos!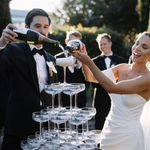 How To Work With Amelia To Have Your Ideal Wedding Beverages. Let's Talk Wine.
Where, when and how much plonk?! Amelia will work with you to select and procure the wine, beer, spirits and soft drinks needed for your wedding or special event. Complete the form via the link below with your favourite wines, ideal budget, and all the basics to get started!
New Wedding Enquiry Form Your Personal Wine Tasting.
If you're Sydney-based, join me for a personal wine tasting in Surry Hills to try a selection of wines picked out for your wedding based on your preferences, and your budget.
Book Your Wedding Wine Tasting Your Sample Box.
If you're based anywhere except Sydney - no dramas - receive your sample box of wine with 6 (or 12) bottles to choose from. Get a group together and choose your faves, or Amelia can dial in and conduct a virtual tasting with you!
Order Your Sample Box Confirm Your Choices.
You'll be sent a quote based on the agreed selections from your tasting. A 10% deposit is payable to lock in the prices and your date.
Payment is structured over time with the balance payable 21 days prior to your wedding. Any changes will be accepted before the final invoice is issued. Delivery To Your Venue.
All your beverages will be delivered to your venue ahead of your big day. Hip. Sip. Hooray!
You made it! Time to celebrate, toast and enjoy your selection of beverages on your special day. Wanna get started...?
New Wedding Enquiry Form
We work with Merribee.
Your P.S. works in partnership with Merribee, a premium wedding destination on the NSW South Coast which gives you the freedom to tailor your wedding to your precise style.
Book a chat with Amelia today to see how she can assist you with beverages for your upcoming wedding.

"I just wanted to say thank you again for all your help and hard work over the wedding, Amelia. We were so happy with all the drink selections and quantities and everyone was blown away with the Aperol spritz and espresso martinis at the end of the night!"