G'day + Welcome to Your P.S.
(a.k.a. Your Personal Sommelier)
Understand your palate. Buy the wine you love.
Personalised sommelier service to educate and empower budding wine drinkers to feel confident and self-assured in their wine preferences - for every day drinking and special events.
What does Your P.S. do?
Your P.S. transforms hesitant and uncertain wine buyers --> into knowledgable, confident and assured wine drinkers.

WE OFFER:
+ Flexible wine subscriptions
+ Wedding wine consultations
+ Wine tastings + events
+ Fun, thoughtful + beautiful gifts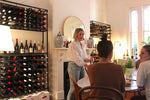 GET 10% OFF YOUR FIRST BOX OF WINE WHEN YOU SUBSCRIBE*
Your P.S. Wine Subscriptions
Why a Your P.S. wine subscription is the one for you!
Mmm, yeah, I know. There are a LOT of wine subscriptions out there on the market. Some of them good, some of them bad. I've heard so many stories of boxes with only ONE nice bottle in it, which gives me nightmares. Nup. We're not like that round here. As Amber G, in Redfern says, a Your P.S. wine box is "all killer, no filler"!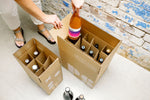 Here's some more reasons...
What people are saying...
"I love ordering wine from Amelia. She knows exactly what we like, and always manages to include some old favourites, and some new treats that are perfect additions. The ability to specify our preferred varietals on each order is fantastic. I really do feel like I have my own personal Sommelier."
- Mel A., Surry Hills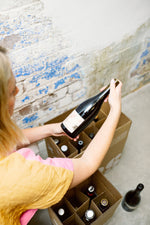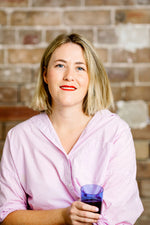 Hi, I'm Amelia Birch. Your Personal Sommelier.
Lovely to meet you, thanks for stopping by!


Over the years I've found that buying wine doesn't sit well with some women. Bottle shops aren't women-friendly places; they're often dark and aesthetically boring, the help isn't very 'helpful' and frankly, choosing wine by price isn't that exciting. Not to mention that wine education is most often pitched at men.

So, welcome! Your P.S. is a place where empowered wine drinkers come to buy wine and learn about their palates. No 'wanky wino's' here!


Read More
Check out the Your P.S. offering
Want to chat?
Amelia LOVES to chat! Book a FREE 30 min consultation, to discuss all things wine.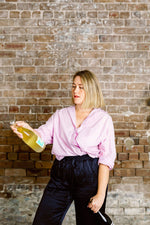 Check out some of our products.