Meet Amelia. Your Personal Sommelier.
My name is Amelia Birch, Your Personal Sommelier - lovely to have you here.


Over the years I've found that buying wine doesn't sit well with many women. Bottle shops aren't often women-friendly places; they're usually dark and aesthetically boring, the help isn't very 'helpful' and frankly, choosing wine by price alone isn't that exciting. Not to mention that wine education is most often pitched at men.

So, welcome! Your P.S. is a place where empowered wine drinkers come to buy wine and learn about their palates. No 'wanky wino's' here!

Your P.S. was born after seeing couples choosing the wrong wines (and exorbitant amounts) for their wedding receptions at my wedding venue, Merribee. It's here I worked closely with couples to ensure their alcohol offering reflected their essence, their group of guests, the season and more.

Since this time, I've worked with countless brides and grooms-to-be, and supplied thousands of personal wine boxes right to the doorsteps of empowered females who know what they like and aren't afraid to drink it.
Amelia x

Ready to join us...?

Get in touch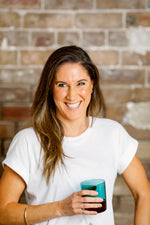 Meet Abby. Operations Coordinator Extraordinaire and Lover of all Things Fizz!
If you're getting married, or are one of our wonderul wine subscribers, you will have heard from Abby! She is the uber-organised one out of the two of us, and keeps all the P.S. goings on, going on!

Feel free to reach out to Abby if you have any questions about the wedding wine process, P.S. wine subscriptions (Abby herself is a subscriber, so has alllll the intel), or if you're thinking about giving a thoughtful + beautiful gift.


Email Abby